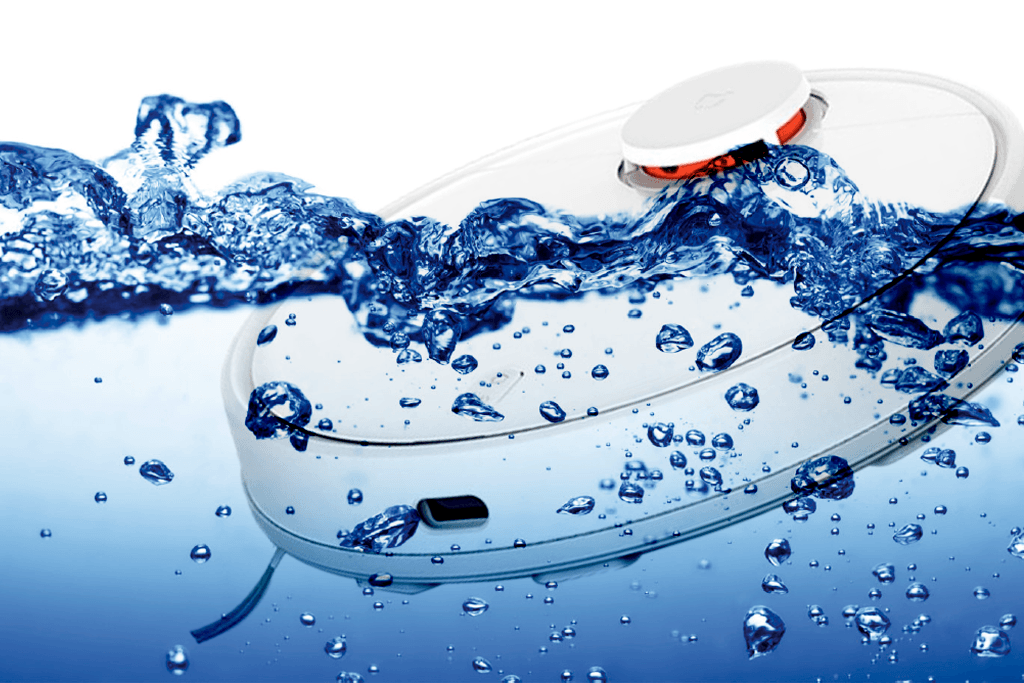 We offer you the solution to the big water problem of these robot vacuum cleaner models: Xiaomi Mijia 2 in 1 STYJ02YM / Xiaomi Mi Robot Vacuum Mop-p / Viomi V2 Pro / Cecotec Conga 3290 Titanium / Cecotec Conga 3490 Elite / Proscenic M6 / Cecotec Conga 3690 Absolute … All of them have water filtration and we are going to give you a very easy and very cheap solution.
ALL THE VACUUM CLEANERS OF THESE MODELS SUFFER THIS PROBLEM, EVEN THOUGH YOU BELIEVE THAT YOUR ROBOT ISN´T ENTERING WATER, IT´S SURE ITS ENTERING IT, THIS MODIFICATION IS VERY IMPORTANT TO DO IN ALL VACUUM CLEANERS.
All these robot vacuum cleaner models are brothers, manufactured by 3irobotix, and its older brother is the 3irobotix CRL-200S model. Each brand designs its own case and little else. They all have the same parts, the same consumables and of course the same design errors. We leave you a list of some of the models we are talking about:
Xiaomi Mijia 2 en 1 STYJ02YM / Xiaomi Mi Robot Vacuum Mop-p, Viomi V2 Pro, Viomi V-RVCLM21B, Cecotec 3290 Titanium, Cecotec 3490 Elite, Cecotec 3690 Absolute, 3irobotix CRL-200S.
The water problem they have is very important, and we think that ALL the vacuum cleaners of these models must be modified , if possible before the first use in any way that includes scrubbing, to avoid the entry of water inside them and the problems That this entails.
From Vacuum Spain we recommend these modifications, but only you are responsible for applying them well and for any damage they may cause.
---
ISSUE:
There are two versions of the 2 in 1 tank, they differ by the length of the water outlets.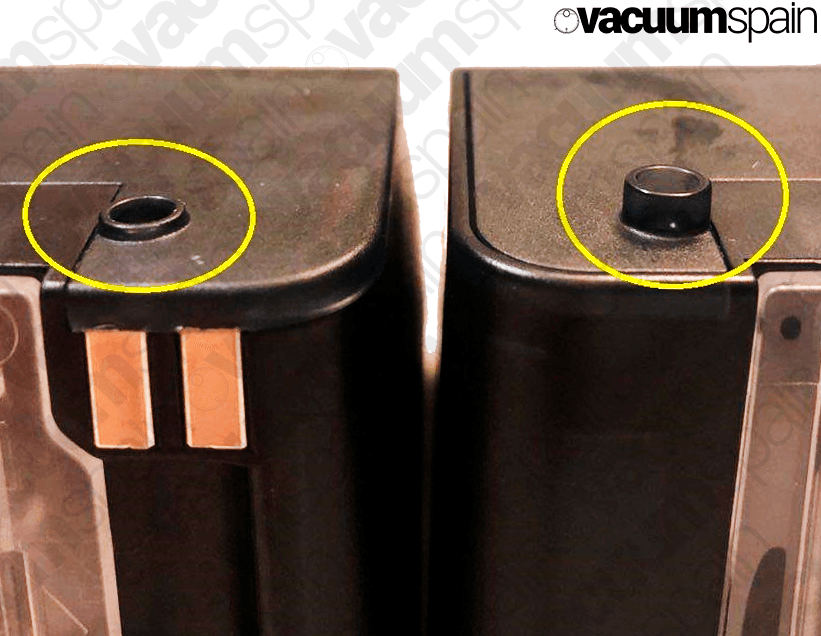 Both deposits must be modified. The length of these water outlets are the main problem of water seepage inside the vacuum cleaner. They are too short and the water don´t fall directly on the mop, part of this water remains in the compartment where the tank is fitted, from there it filters through the joints inside the vacuum cleaner, causing serious problems in the electrical systems. Some sensor may stop working, cause damage to the motherboard, leading to a malfunction of the robot, for example, some wheel stops working, or your robot simply becomes non-operational.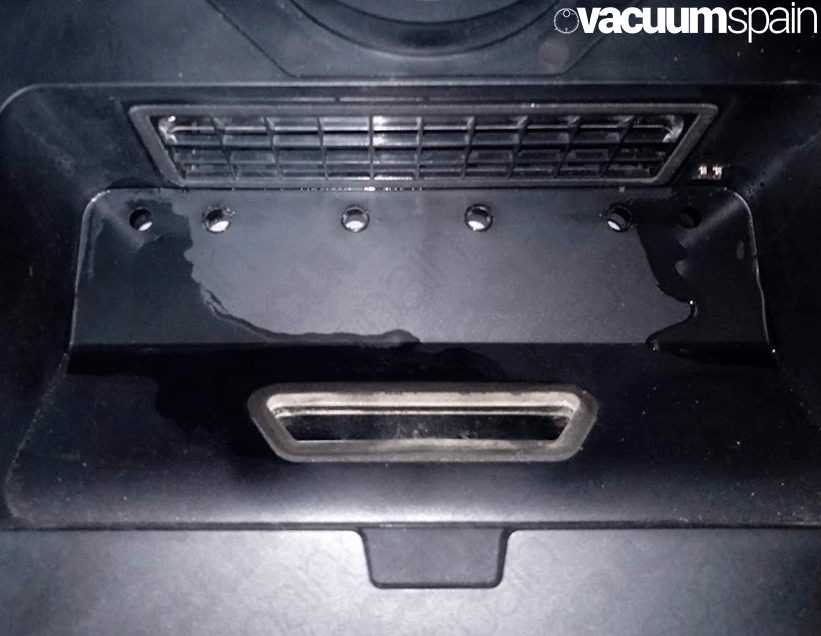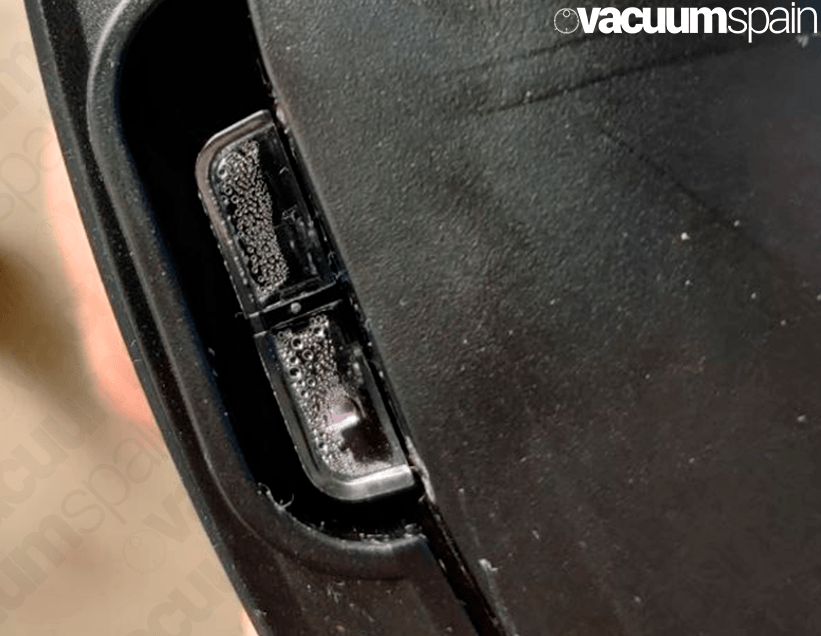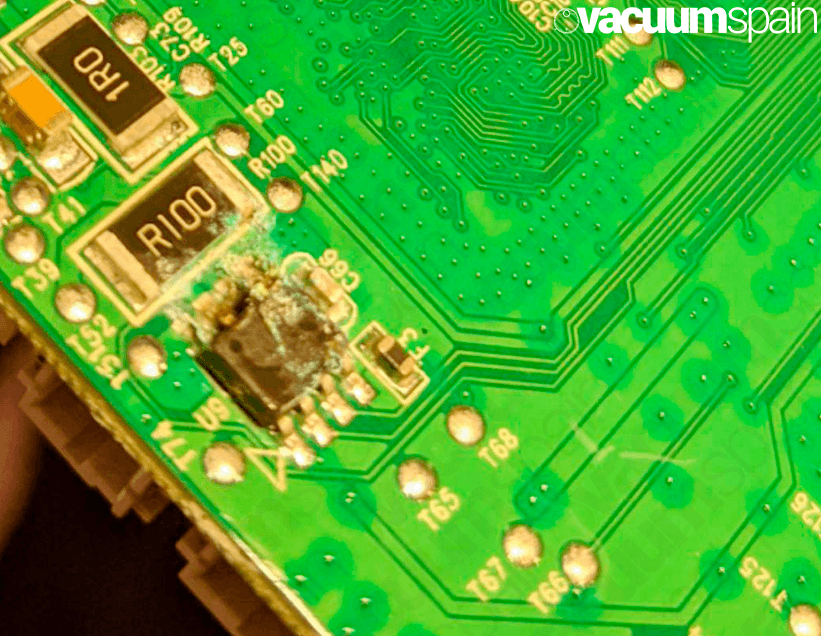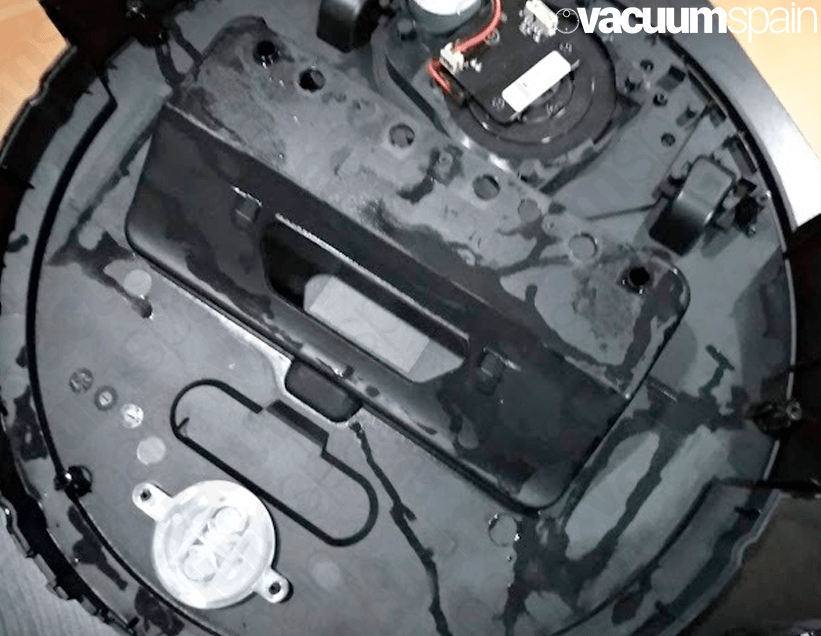 ---
ISSUE:
To How to fix water issues in Xiaomi Mijia 2 in 1 STYJ02YM, Xiaomi Mi Robot Vacuum Mop-p, Viomi V2 Pro, Cecotec Conga 3290 Titanium, Cecotec Conga 3490 Elite, Cecotec Conga 3690 Absolute, we have to lengthen the outlets of water, for this we are going to give you a solution for each type of tank and an alternative.
---
ISSUE FOR TANK WITH LONG OUTPUTS: 
RECOMMENDED SOLUTION
This is the best solution, pieces printed with 3D printers. We leave you a link with the 3D models created by LatchyRed , there are 2 versions, one for each tank version, in the design properties you can see which one is appropriate for your tank:
To print them yourself:
LINK MODEL 3D PIECES
If you do not have how to print them we can help you:
LINK OF THE FORM FOR SENDING 3D PARTS BY VACUUMSPAIN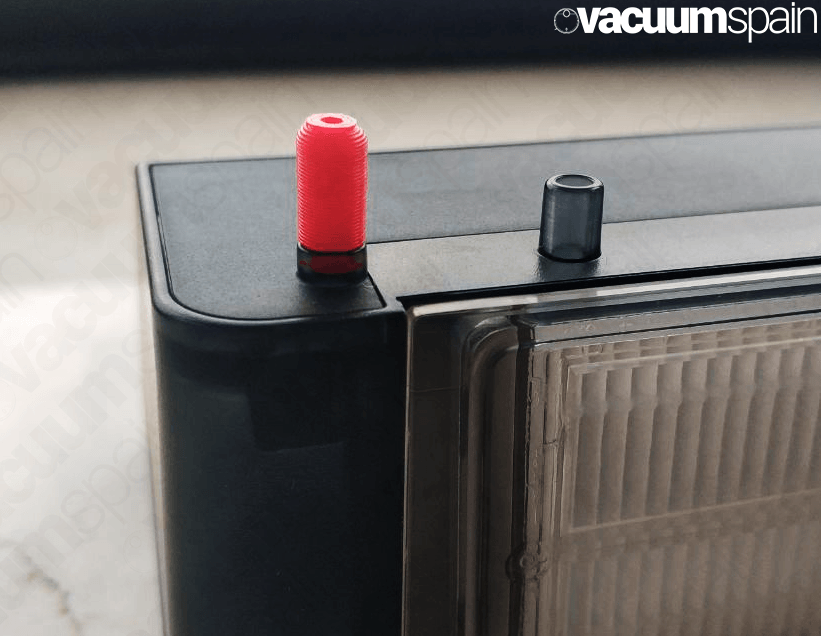 ---
Other ideas to lengthen the outputs while you get the 3D pieces.
You can adapt any idea that you can think of to lengthen the water outlets, as long as they do not force the material of the water outlets, let the tank enter correctly (click to insert it).
---
SOLUTION FOR DEPOSITS WITH SHORT OUTLETS: 
RECOMMENDED SOLUTION: 
Silicone rubber hollow parts   6mm to (0.24 inch):
In the tank of short exits it has not given a good result lengthening the 3D pieces since they have to be glued and any blow can cause damage to the tank, therefore the best solution that has been found is to put some hollow rubber pieces, which They place in the holes at the ends of the compartment where the tank is fitted, make the water outlets fit perfectly and under pressure, and ensure that no water escapes. You will have to enlarge the hole of the hollow piece of rubber by cutting a little the part that will be protruding from the hole. You can look for them in a hardware store or then I put a purchase link, they must choose the model 6mm a (0.24 inch).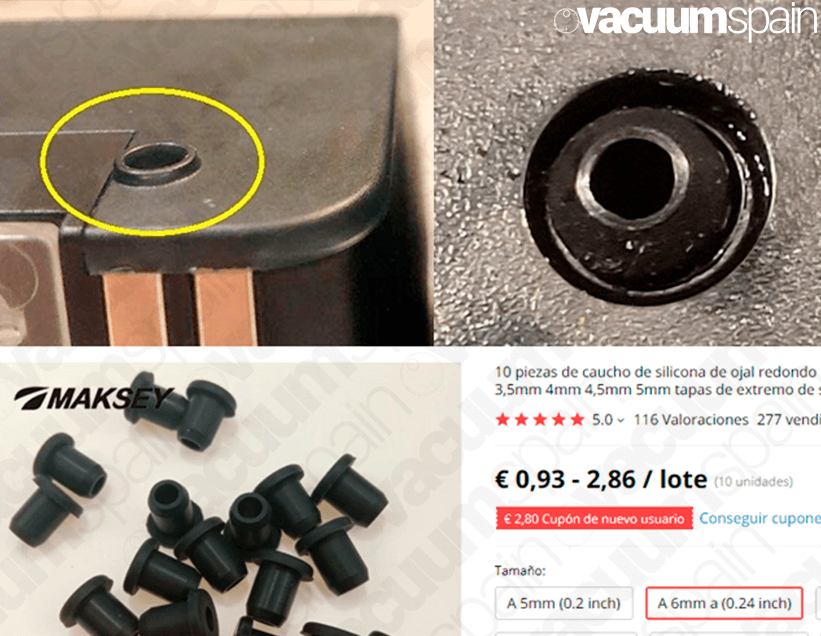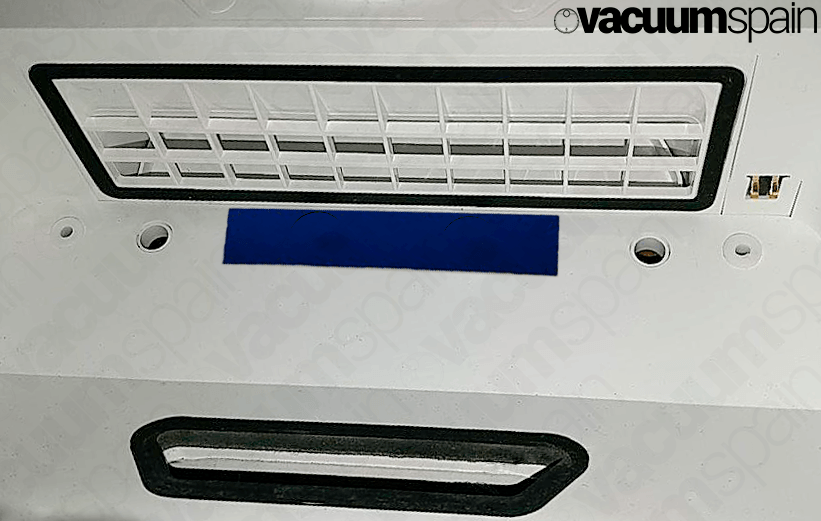 ---
ALTERNATIVE WHILE YOU GET THE RUBBER HOLLOW PIECES:
6 x 35 mm anchor.
Cutting these anchors to a length of 14mm from the head, they will do the same function as the rubber pieces, but not being so flexible they will seal the hole worse. Therefore, although they are easier to get, we recommend that you use them temporarily while you get the 6mm A (0.24 inch) hollow rubber pieces.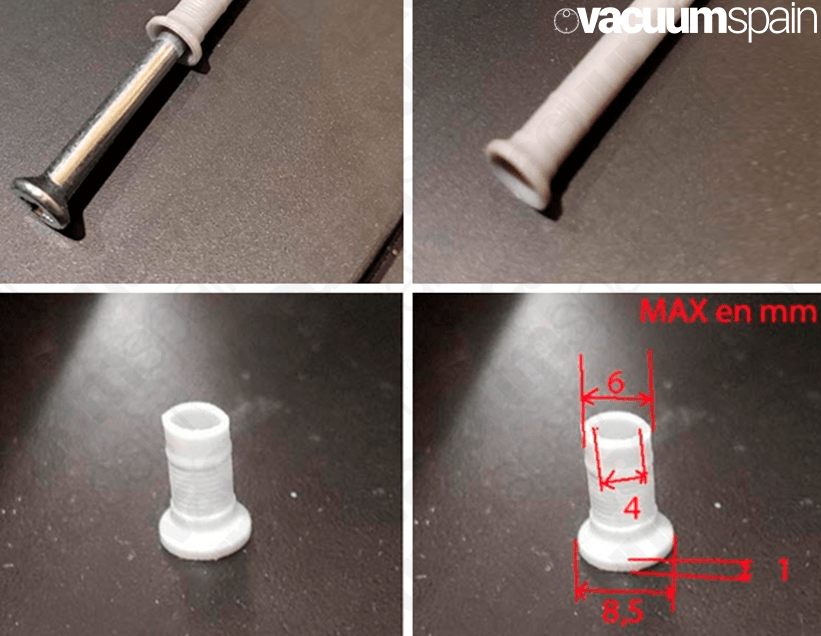 ---
OTHER IMPORTANT MODIFICATIONS:
If your mop covers the holes in the mop holder where the water should come out, you should cut that area of ​​the mop adjustment strip to allow free water flow to the mop. Do it as seen in the image.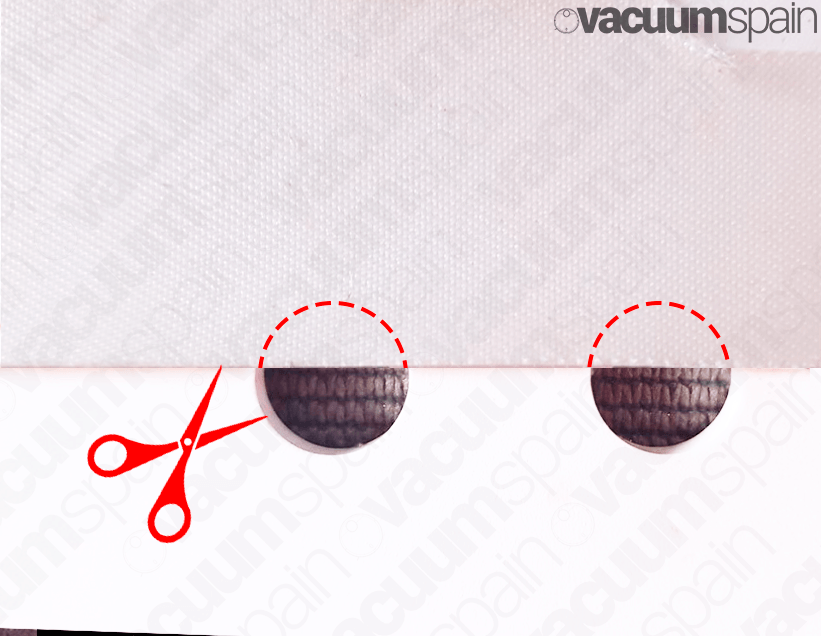 Another way to get water into the robot is by condensation, by the Venturi effect, from the wet mop during scrubbing, water rises through the holes. You have to cover the unused holes of the compartment where the tank fits, it is useful using a piece of insulating tape covering the two center holes of the compartment where the tank fits and the four center holes of the bottom of the vacuum cleaner, as seen in the images: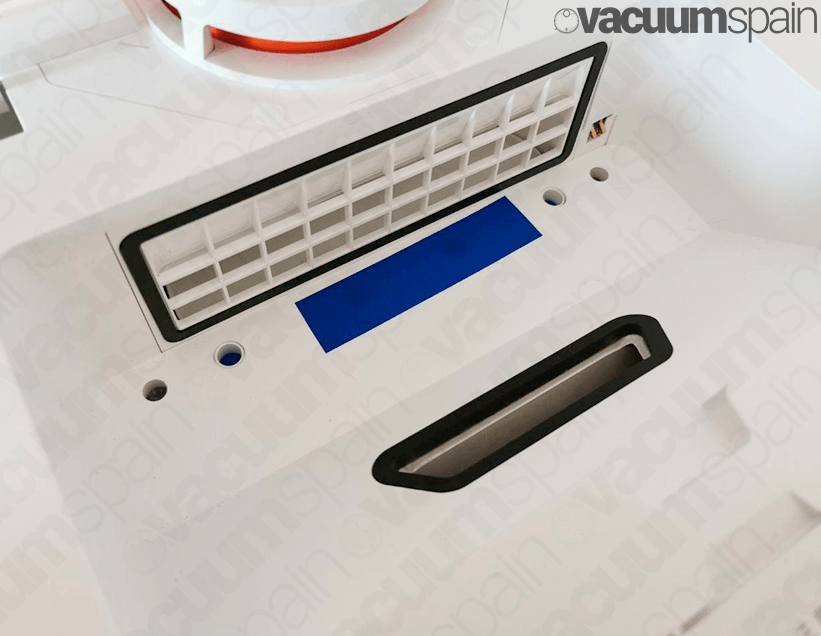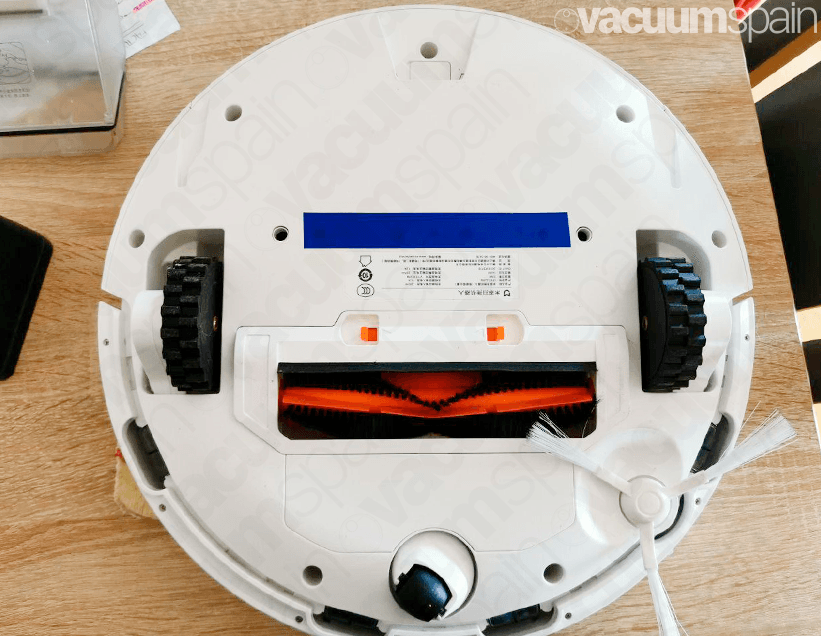 With these modifications we will avoid the entry of water from the robot. If at any time they see water in the robot again, you must check that the tank don´t have water leaks due to any union. We hope it helps you and that we save you some other problems. Thanks to Gulli, Alez, Ivan and Javi for helping with this guide.
---
FIX please make sure the water tank is installed xiaomi
For the mode only mop, you must remove the hepa filter from 2 in 1 mix tank. For mop + vacuum mode you must put the hepa filter into 2 in 1 mix tank.
---
If you have questions we can help you on our FACEBOOK  and on our Telegram channels.
---
If we have helped you or you like our work and you want to support us so that we continue investigating and informing, you can invite us to a coffee to give us energy with to our Paypal account: vacuumspain@gmail.com
---
Rebajas
Xiaomi Mi Robot Vacuum-Mop P Robot Aspirador,...
3 modos de limpieza, Barrer y fregar, fregar repetido como limpieza manual y cuidado...
Limpieza a fondo, succión potente de 2100 Pa, 12 sensores de precisión
Planificación de ruta precisa, navegación inteligente con láser LDS de nueva...
Tanque de agua con control inteligente
Control remoto por APP, Conéctese a la aplicación Mi Home para explorar más funciones,...
Cecotec Robot Aspirador y Friegasuelos Conga...
Tecnología 4 en 1 con tanque mixto; el robot es capaz de barrer, aspirar y pasar la mopa...
Aplicación para s; cuenta con tres modos de fregado por control electrónico; contrólalo...
Memoriza diferentes mapas y lo muestra en la a; gestión y planes de limpieza...
Conecta el robot con alexa y google home; la limpieza por áreas o puntal permite...
Navegación inteligente itech laser 360, mapea tu hogar y planifica la mejor ruta de...
Viomi V2 Robot Vacuum Cleaner V-RVCLM21B -...
El Viomi Cleaning Robot tiene una potencia de aspiración de hasta 2100 Pa y un área de...
Puedes crear paredes virtuales para el robot para determinar qué lugares no puede...
Si el robot debe cargarse en medio del proceso de limpieza, sigue en el lugar en el que ha...
El Robot de limpieza Viomi tiene un diámetro de 35 cm y una altura de 9,5 cm.
Última actualización el 2023-08-29 / Enlaces de afiliados / Imágenes de la API para Afiliados